You probably know the mountains aren't just for winter fun. You must wait a few months to hit the slopes again, but now is still a great time to visit the mountains for late summer and fall activities like hiking, camping, biking, zip lining, standup paddle boarding, and whitewater rafting.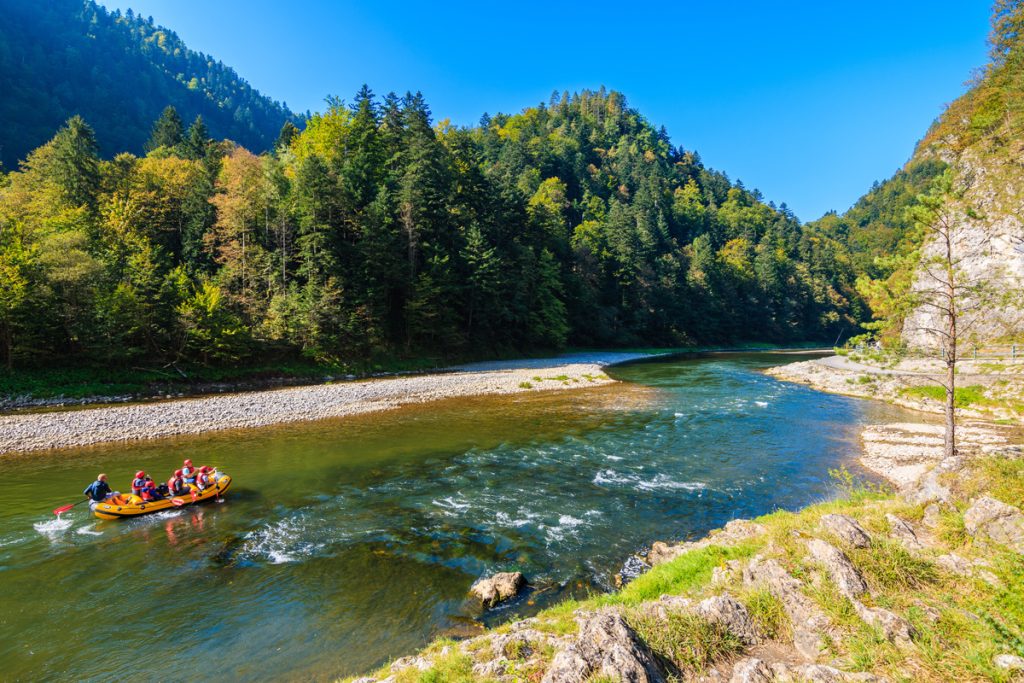 Late Summer Rafting Deals
If you are planning a September trip to Colorado, then you are lucky. Many of your favorite Colorado resorts have outfitters that lead-guided rafting trips near them. Several are offering spectacular late-summer rafting deals. Here is a list of a few resort towns and some of the many rafting opportunities near them:
Glenwood Springs
An excellent gateway to many of western Colorado's great rafting adventures, including the upper Colorado River in the Glenwood Canyon. Home to many different rafting opportunities. Glenwood Springs has all kinds of rafting experiences, whether you want an adrenaline-filled ride or a peaceful float. In Glenwood Springs, try Colorado Whitewater Rafting LLC.
Winter Park
Adventure seekers should check Liquid Descent Rafting to experience all that awaits in Telluride. This rafting company offers more than rafting. They have guides and will outfit your group for various thrilling water experiences like standup paddle boarding and whitewater tubing.
Salida and Canon City
If you love to be off the beaten trail, Salida and Canon City are great places to visit for a slice of authentic western hospitality and mountain town experiences. AVA Rafting & Zipline offers several late Summer rafting and floating choices from mild to wild. Choose your starting point and adventure with expert guides that will safely take you through.
Other States
Colorado is not the only place to get your whitewater fun. Check out trips to Idaho, Utah, and New Mexico too. Enjoy the beautiful Rocky Mountains in the summer, not just when the snow is flying.
It's Fun For All Ages
In many instances, rafting is for all ages to enjoy, from the very young to the Greatest Generation, but start planning your summer trip now because not all trips are for everyone. Some trips require a certain age, and others need a certain level of physical condition.
Whitewater rafting is fun for everyone. But, if you've never been before, it can seem intimidating. If you let your mind go wild, you can scare yourself out of trying activities like whitewater rafting for the first time. But if you give it a chance, you and your family and friends will roar with laughter down the rivers of North America.
Check with your outfitter of choice to find the experience – and the starting point – that's just right for you. There are several factors to consider before you plan your whitewater rafting trip, but the rest is taken care of once you arrive. Everything from helmets to wetsuits to food is provided when you sign up for a half-day, full-day, or multi-day trip.
First-Timer Tips
The first thing to decide is what river or area you want to raft, including the ability level and how long you want to raft. We're never surprised when people say, "My kids can't handle whitewater rafting." However, we'd wager a bet that after the trip, your kids will thank you for giving them this adventure. You can choose the type of rapids you want to experience, some as low as what they call a "floating trip."
In addition, you might think a day on the river will suffice during your family vacation but think of all the entertainment that goes along with a multi-day trip. Your outfitter will provide your food. You'll set up camp along the river. You'll sit around a campfire at night and wake up to the sounds of nature before you set out for another fun day on the river. We promise your kids will sleep the entire way home after this much fun.
For groups of friends, you should consider a more adventurous rafting trip where you can experience some high levels of rafting. The rapids don't last the entire trip, but you'll get the thrill of the rapids, some lovely sun, and a lot of laughter. Boats can hold up to 9 or 10 people, and smaller groups will be paired with other groups.
Regardless of the length of the trip, just getting out there is a start. Talk to the guides while you are there, as they always have helpful tips for other activities in the area. After all, these people return to the mountains each summer to be your guide.
Rafting With Kids
Colorado Whitewater Rafting LLC in Glenwood Springs has shorter rafting trips that last no more than two hours, and your kids as young as two years old can also join. On this trip, you'll see 6 miles of river fun and even stop and swim in some natural hot springs. You also have two times to choose from to start your trip — in the morning or early afternoon. All life jackets and transportation is provided, you need some water shoes (available to buy at the outpost), and you're all set.
Additional rafting trips are available for the older kids, but this is a great way to start the whitewater rafting itch for your family. The next day, you might find yourself at the outpost, signing up for a longer and more adventurous raft.
Colorado Whitewater Rafting is located just off I-70, west of Glenwood Springs. The area is filled with other family activities, including a theme park, the largest outdoor hot springs pool, and a train ride from Durango or Denver to get you there. The train ride is scenic and incredible—we highly recommend it.)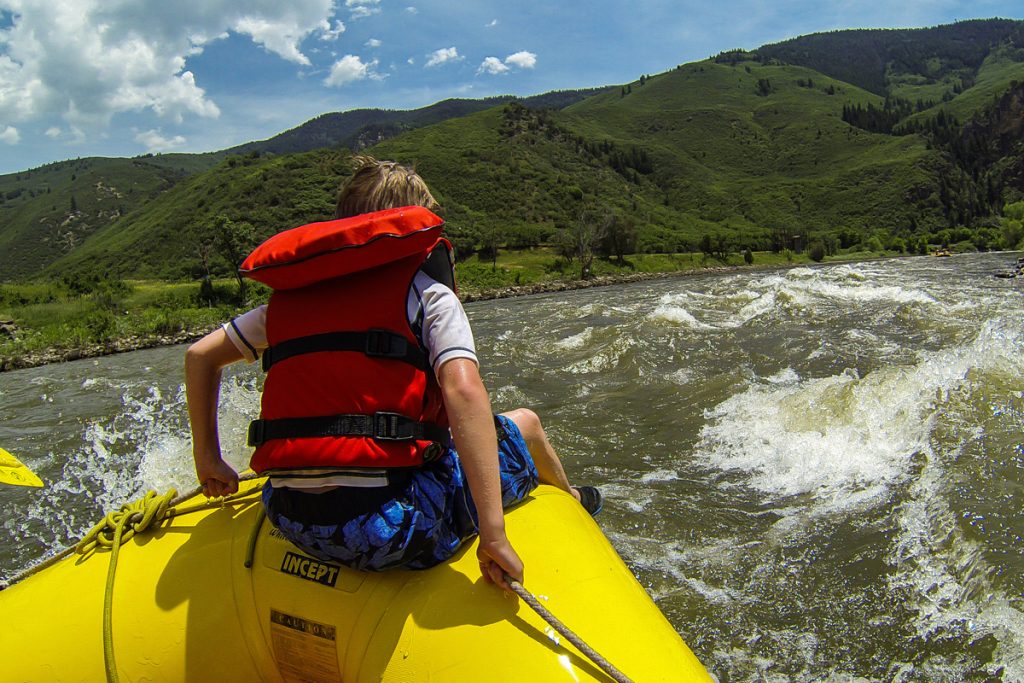 Choose Your Rafting Company
Next, choose your whitewater rafting company or outfitter. Colorado's rivers are world-famous for their beauty, variety, and excitement. As such, the rafting companies here are world-class professionals. They provide knowledgeable guides who'll help make your trip a memorable, safe, and fun experience. They'll also help outfit you with the right safety gear and equipment. These top-rated companies can help you prepare for the ultimate experience:
What to Bring on Your Late Summer Rafting Trip
If you've never been rafting, trying and deciding what to take with you may be stressful. Thankfully, we have answers. The folks at the Colorado River Outfitters Association highly recommend that you pack these items for your trip:
Quick drying shorts or swimsuits, not cotton
River sandals (the kind that straps) or gym shoes
Lip balm with sunscreen protection and sunscreen
Sunglasses with retaining cord, or sports goggles
Waterproof camera and waterproof case for smartphones
A dry change of clothes and some cash to tip your guide
Most outfitters provide transportation to the river from their office and a few essentials to ensure your safety and comfort. This list covers the items they typically have on-hand, but before you pack, please verify with your rafting company. Some companies charge a fee to use these items.
Personal Flotation Devices, life jackets
Splash jackets
Wetsuits
Helmets
Paddles