Going on a late summer road trip sounds like the ticket right about now. It allows you to spend quality time with the ones you love most while you experience new sights and adventures along the way. Some might think that a late summer road trip through the mountains, especially ones that involve spending time at mountain resorts, might be too expensive, but that's not true. Staying and playing at mountain resorts doesn't have to cost a fortune. In fact, you can experience many entertaining activities for a fraction of the price if you plan your late-summer road trip using coupons.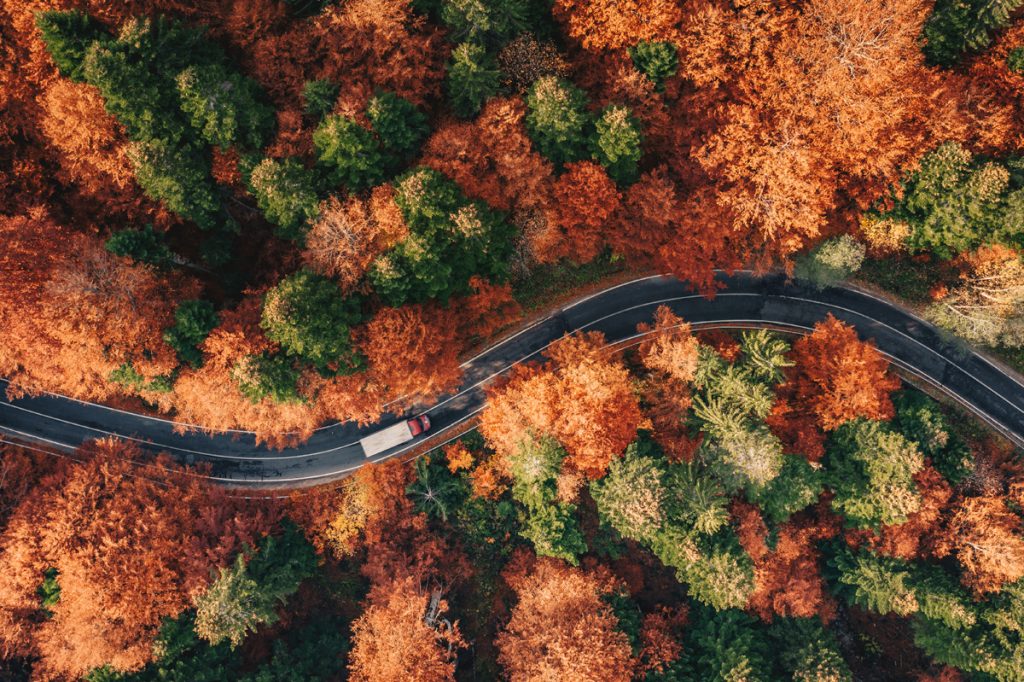 We are an excellent source of discounts that can save you a bundle of money during your late-summer adventure. You'll find coupons for a variety of activities that are sure to make your road trip adventure fun and memorable for the whole family. They've made it easy to find a great deal. All you have to do is click on the area you want to visit and scroll through the list of options to find a few that appeal to you.
Plan Your Vacation Around the Discounts
Don't make the mistake of planning out all the details of your vacation before you start looking for deals. It's best to look through the discounts first and plan your vacation around the deals that you find. It's not hard to plan a thrilling adventure within the parameters of the discounts available. You'll find deals on lodging and a variety of activities like whitewater rafting. There are also a few deals on transportation available if you don't want to drive everywhere yourself. If you plan your vacation, lodging, and activities around the discounts you'll get the chance to experience a lot more for a lot less. Don't waste such a great opportunity.
Your dream vacation isn't impossible. In fact, creating your dream vacation is easier than ever with the variety of deals available to you for free. So, if you want to pack your road trip full of amazing destinations and exciting new experiences, stick with us!
Try This Fun Colorado Vacation Loop
Late-summer is made for road tripping and that means it's time to think about vacation plans. One of the best places to visit, winter or late-summer, is the Centennial State – Colorado. It's the ideal destination for people who love natural beauty, history, and a whole lot of adventure. Fly into Denver, rent a car, and then let the action begin. To make planning easy, here is a fun Colorado late-summer vacation loop that you should check out:
First Stop: Vail
Distance: 100 miles
Drive Time: 1 hour, 45 minutes
The Vail Valley is known as one of the most popular resort destinations in Colorado, so it's important to plan and look for good deals on accommodations. Check out these options for lodging in Vail at great discounts.
Head straight out of the city toward the Rockies to kick off your mountain vacation. Take I-70 to pass through the famous Eisenhower tunnel and drive by some of Colorado's historic mining towns that line the route. Once you reach Vail, you'll be pleasantly surprised to learn there's just as much to see and do during the late summer as the winter:
If you're feeling adventurous, book a whitewater rafting trip.
If you're looking for something more tranquil, try your hand at fly-fishing.
If you just want to get outside and enjoy nature, head out on one of the many hiking trails in Vail and check out the wildflower blooms.
Second Stop: Glenwood Springs
Distance (from Vail): 61 miles
Drive Time: 1 hour
Drive another hour east to Glenwood Springs for a prime vacation destination. This area is one of our favorites because there's so much to see and do … yet it's one of Colorado's best-kept secrets. You can check out the historic downtown or explore one of Colorado's spookiest ghost towns. If those aren't the kind of thrills you crave, you can also:
Soak in the world's largest mineral hot springs pool if you want to relax.
Rent a kayak or canoe to ride down the Colorado River if you want to cool down.
Head over to Glenwood Caverns Adventure Park for attraction rides if you want to do something family friendly.
Despite its natural beauty and abundance of activities, Glenwood Springs is a bit of a hidden gem. Many visitors overlook it in favor of the bigger resorts in the area. In this case, their loss is your gain. You can find some great deals on Glenwood Springs lodging and entertainment.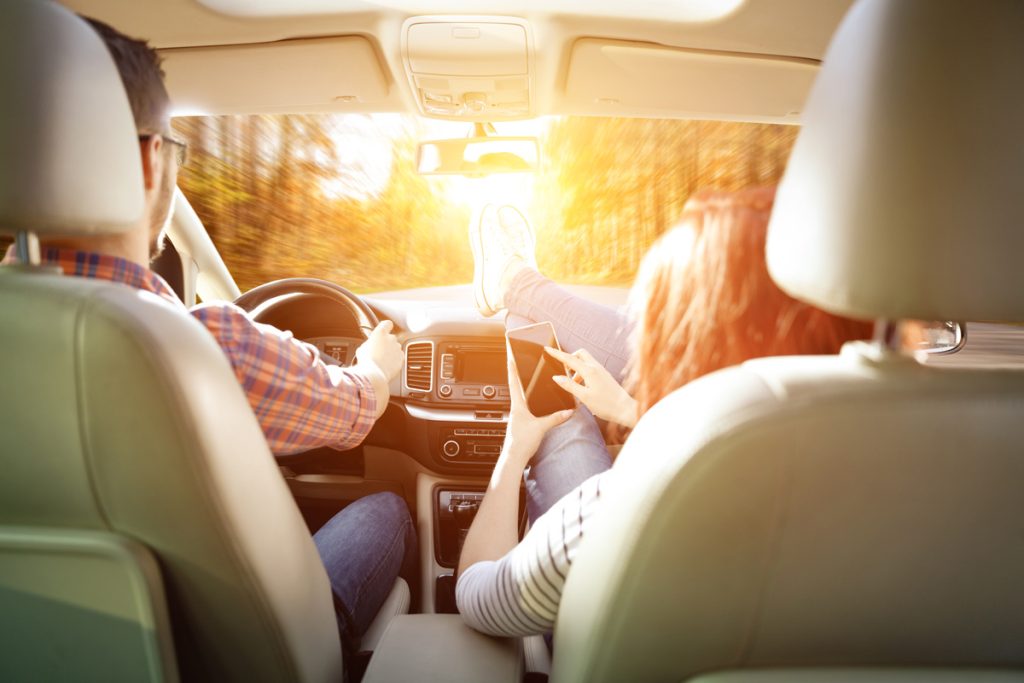 Third Stop: Telluride
Distance: 205 miles
Drive Time: 3 hour, 45 minutes
Next, go southwest toward Telluride to get a true taste of Colorado's mining history, complete with colorful Victorian mansions and historic clapboard storefronts. The town, once known as "The City of Gold," is now a bustling ski destination during the winters. Aside from its charming Main Street and excellent ski slopes, Telluride is surrounded by mountains that offer visitors more outdoor activities than they can fit into one trip. While you're there, you can:
Paddleboard down mountain rivers, flowing with freshly melted snowpack.
Stay in a hotel full of Victorian charm, and watch the gorgeous mountain sunsets from downtown.
Take a free gondola ride from downtown Telluride to Mountain Village to catch spectacular views of the valley.
There are lots of free activities in the area, such as hiking, camping and floating down the San Miguel River. But you can also find deals on Telluride activities and lodging here.
Fourth Stop: Pagosa Springs
Distance: 170 miles
Drive Time: 3 hours, 17 minutes
Finally, drive southwest into the Four Corners region to Pagosa Springs. The town is named for its natural mineral hot springs (which are free to the public) and is surrounded by the San Juan Mountains. It's a great place to visit if you enjoy outdoor activities like mountain biking, hiking, or exploring the natural landscape. While you're there, you can:
Visit Chimney Rock, a striking rock formation that has spiritual significance for local tribes.
Relax at a spa and soak up those healing mineral waters from Pagosa Springs.
Book a hot air balloon ride over the San Juan Mountains for stunning views.
Because it's further out than the typical resort destinations along the Continental Divide, Pagosa Springs isn't as heavily trafficked as some of the big Colorado mountain resorts. As a result, you should be able to find deals on Pagosa Springs lodging, activities, and tours if you visit.
Back to Denver
Distance: 277 miles
Drive Time: 5+ hours (depending on your route)
At the end of your epic road trip around Colorado, hit the dusty highway back towards Denver to catch your flight home. If you don't like the idea of saving the longest leg of the trip for the last day, you can always reverse the loop and drive to Pagosa Springs first.
Remember, the vacation might be over, but the memories will last forever. If you want to check out vacation deals for the mountain resorts we listed here, or explore discounts at other top destinations in Colorado here.