Taking a fulfilling summer vacation can often times be expensive. In addition to all of the exciting outdoor activities and fine dining experiences on your travel wish list, there's also the inflated costs of air travel, hotel and resort costs, and transportation expenses like gas or a car rental. With summer prices on the up-tick, it can often times cut into your list of fun adventures. After all, it's still the real world and there's only so much in your planned travel budget.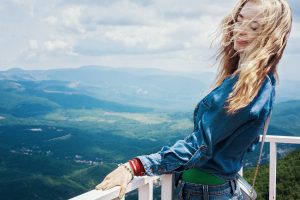 To save money, increase value and get more bang for your buck, many vacationers are looking for travel coupons, specials or deals online. Often times, a good coupon or deal can help beat the high cost of summer travel. Spend a little time online, and you're sure to find loads of discounts for a summer getaway to the mountains of North America. When it comes to a vacation, everyone wants to do more and pay less.
Tracking down a special or discount is easy on websites like ours. You are able to browse deals for both lodging and activities for your specific destination. There are coupons for great outings like whitewater rafting and kayaking, and plenty of deals on adventures for kids. You'll also be able to select from a wide range of lodging options ranging from affordable to luxury. Simply choose your specific location online to drill down into specifics. It's as easy as 1-2-3.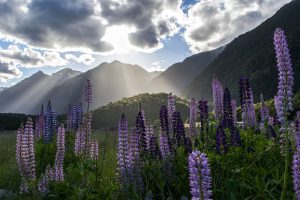 The great thing about these specials is that you can couple a few of them to personalize your vacation. Using a bunch of different coupons is a wonderful way to play more and pay less. First, snag a deal on lodging and get your hotel or resort reservations on the books, and then browse the other specials for everything from spa treatments and pamperings to outdoor gear rentals like mountain bikes, and even saving at fine-dining restaurants. There's even coupons for transportation (limos and buses), golf outings and discounts on retail shopping. You can literally save money on every aspect of your vacation.
Check out the Featured Deals section on our website for the best discounts in North America, or peruse the Last Minute Deals if you need to get away ASAP. There's plenty of specials for trips throughout the United States and Canada from which to choose. Let's take a look at some of the more popular destinations that offer fantastic savings.
COLORADO
Historically No. 1 on any summer mountain checklist, Colorado offers an unmatched outdoor playground during the warm-weather months. The extensive Rocky Mountain National Park near Estes Park and Grand Lake is the most popular destination for outings like biking, hiking, camping, fishing, sight-seeing and whitewater rafting. Other national parks in Colorado include:
Great Sand Dunes National Park and Preserve (near Mosca)
Black Canyon of Gunnison National Park (near Montrose)
Mesa Verde National Park – UNESCO World Heritage Site (near Cortez)
The White River National Forest covers more than 2.3 million acres of terrain in the Rocky Mountains, including 11 ski areas like Aspen/Snowmass, Breckenridge, Copper Mountain, Vail/Beaver Creek and Winter Park. These ski areas have become key destinations in the summer over the past decade, as many resorts have expanded the list of things to do. And, rates at these resorts are often cheaper for summer stays. There are plenty of current specials available for the aforementioned destinations, as well as:
Crested Butte
Durango
Glenwood Springs
Grand Junction
Silverton/Ouray
Telluride

CALIFORNIA
Probably known for its sandy beach summers, California is also a popular destination for a summer vacation. Skip the crowds and astronomical prices at Disneyland and the Santa Monica Pier and head to the Sierra Nevada Mountains. Visit one of Cali's pristine mountain lakes like Big Bear Lake, Lake Tahoe or Mammoth Lakes. With 270 state parks, there's plenty of boating, camping, hiking, fishing and exploring available.
Try your hand at mountain climbing or mountain biking, or test your balance on a stand-up paddleboard. If golf is your game, get ready to tee up on some spectacular courses, with unforgettable views, and challenging fairways and greens. The who's who of national parks includes:
Joshua Tree National Park
Kings Canyon National Park
Redwood National and State Parks
Sequoia National Park
Yosemite National Park
Plan your summer vacation around a special or deal at one of these destinations:
Big Bear Lake
Mammoth Lakes
Mount Baldy
North Lake Tahoe
South Lake Tahoe
VERMONT
Vacationers love the state of Vermont. It's an easy getaway for those who live on the East Coast, and want a break from the trials and tribulations of the big city. In recent years, Vermont has become more of a destination vacation for travelers from all over North America, who love it for it's cool temperatures, variety of activities, and eclectic mountain charm. (…And plenty of tasty maple syrup!)
Golfers can't wait to get to play a round at the Green Mountain National Golf Course in Killington. The Killington Wine Festival each July is another popular stop in the summer. Hit one of the state's many majestic rivers or lakes for some canoeing or kayaking along with a picnic lunch amid some stunning mountain scenery. Lake Champlain is one of the nation's largest lakes. For a true once-in-a-lifetime memory, plan a trip to Vermont in the late summer to see the leaves change colors.
Hot spots in Vermont with current coupons and specials include:
Burlington
Killington
Stowe
Mount Snow/Stratton
BRITISH COLUMBIA
British Columbia in Canada is a growing destination for a summer vacay. Visitors rave about the beauty of the Canadian Rockies and the territory's seven national parks. The Whislter-Blackcomb area, known for is world-class skiing during the winter, offers a plethora of summer outings, live music, festivals, adventures and experiences for all ages. Not to mention world-class lodging and dining. The Red Mountain/Rossland area is regarded as the "Mountain Biking Capital of Canada."
In addition to mountaineering, these activities are the most popular in the Pacific Northwest:
Fly-fishing
Boating and sailing
Camping
Sight-seeing
Whitewater rafting, canoeing and kayaking
For vacation deals in British Columbia or any of these other hot summer locations, search our travel discounts.