Experts are calling for perfect conditions for late-season whitewater rafting trips on the Colorado River and Roaring Fork from Glenwood Springs, and river rafting adventures are expected to continue through August and into September. So even if it feel like summer is on the way out it's not too late to plan that whitewater rafting exeprience, or get away one last time before the cold weather sets in.
According to Phoebe Larsson, co-owner of Whitewater Rafting, LLC, in Glenwood Springs, the high snowpack from last winter created some unique melting patterns this summer.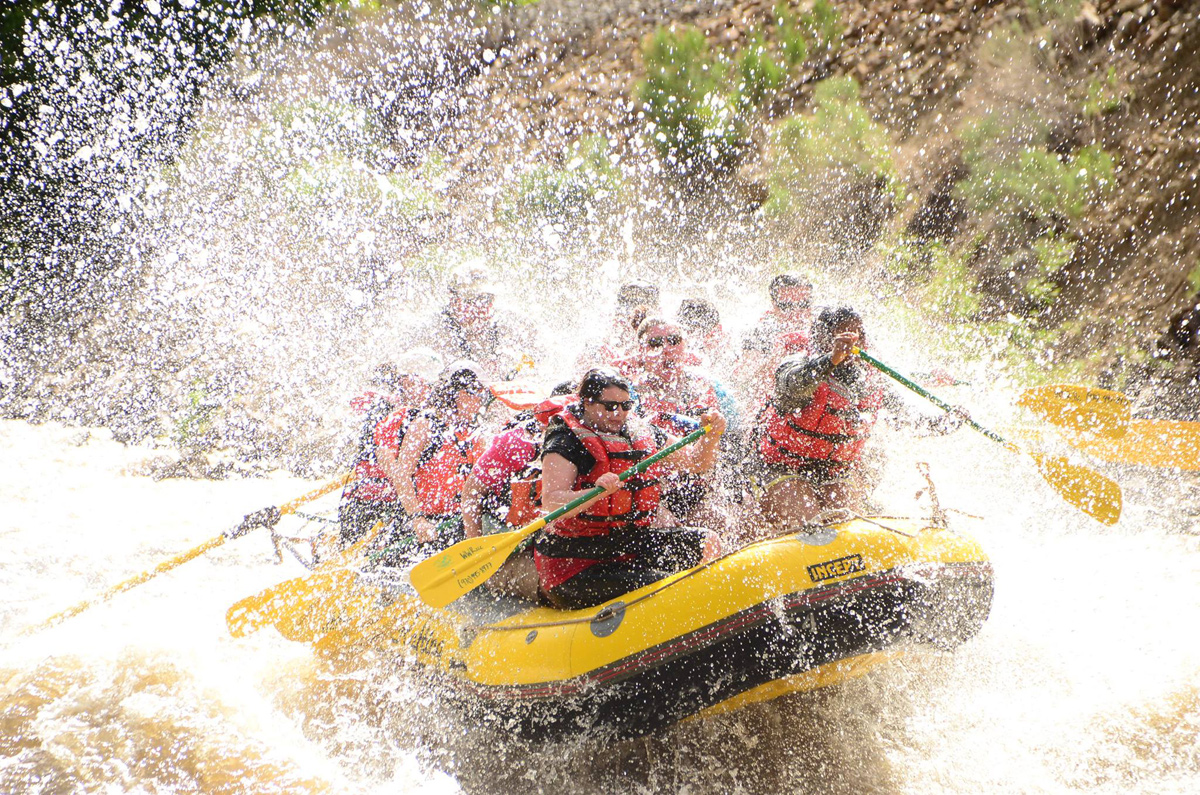 "It came down fast and furious in the spring," Larsson said. "High water levels in the early season scared families away." Larsson said the result was an extended "medium" season that should provide Class III-plus flows all the way through September.
"The levels that we normally see in July will continue through August and September," she said. "It's a wonderful extension of the season."
Larsson added that the water should remain comfortable since sections of the river used by Whitewater Rafting, LLC, are fed by a nearby dam-controlled reservoir, which means the water is warmer. She said the water is currently 62 degrees, but the company does offer a complete wet suit so you can stay cozy on the river.
Whitewater Rafting, LLC, has been providing wild and mild river trips since 1974. Larsson and her husband Erik have been running the company for the past eight seasons. The largest rafting company in Glenwood Springs, the company offers a wide selection of half-day, full-day trips as well as group outings and other rafting, kayak and "duckies" excursions. Whitewater Rafting, LLC, presents trips along both the Colorado River and the Roaring Fork River.
PICTURE-PERFECT CONDITIONS
Larsson said both rivers are great for vacationers looking for something scenic and mild with plenty of wildlife along the way, like bighorn sheep and bald eagles. New or novice rafter love the areas of the rivers that are fun and splashy. It's a perfect introduction to a whitewater trip.
According to Larsson, putting together the perfect whitewater outing depends on your family and what type of adventure you are looking for. Typically, adventures begin at 8:15 a.m. for a 9 a.m. departure on the river. Rafters should bring water, sunscreen, towel, and a comfortable pair of shoes that will stay on in the water (no flip flops). Most rafters wear either a swimsuit or shorts and a shirt. (Stay away from cotton-based clothing as it gets heavy and cumbersome in the water. Dry wick clothing is popular because it also protects from harmful UV rays.)
According to Larsson, half-day outings are the most popular, with the Shoshone section of rapids offering scenic views with Class III+ rapids and Class II to Class III below the section. "It's the best of both worlds," she said.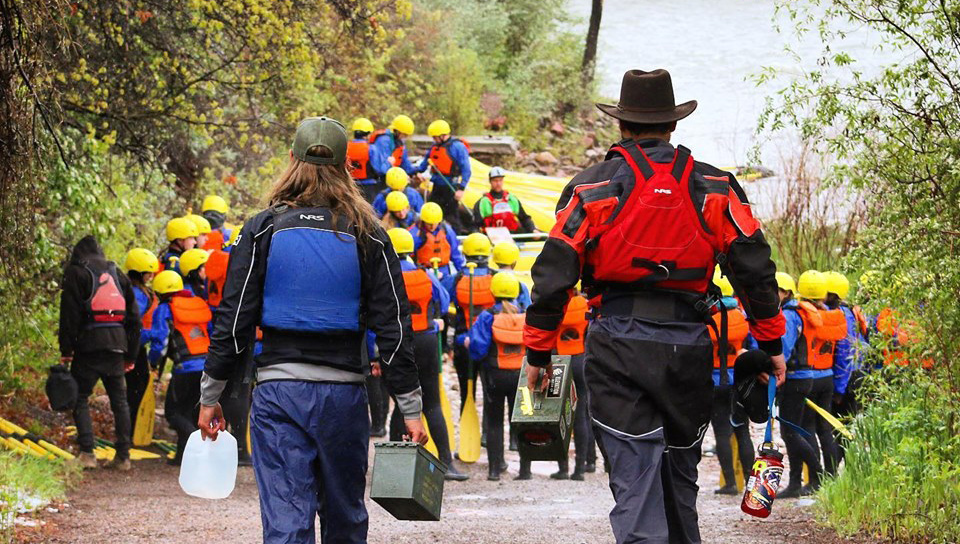 The most popular Glenwood Canyon raft trip is the half-day trip Shoshone to the company's riverfront facility, Larsson said. There are both morning and afternoon outings. This three-hour trip will take you through the Baptism, Tuttle's Tumble, Tombstone, The Wall and Maneater sections of the Shoshone. Along the way, you will learn about the amazing history of the canyon the historic river. Stop off and soak at the natural hot springs along the way. The hot springs flow right into the river. The full-day trip covers twice as many miles on the river, and includes a stop-off for a hot picnic lunch and some tag-a-long kayaking, she said.
Thrill seekers will love the Double Shoshone and Double Shoshone Extreme runs, Larsson said. This 2- to 3-mile section has the most exciting rapids, Class III and Class IV. Start at the Shoshone Rapids and run through Baptism, Tuttle's Tumble, Tombstone, The Wall and Maneater, Larsson said.
(Pro tip: The Double Shoshone Extreme repeats the course of the Double Shoshone, so just when you think you're out, you get pulled right back in. And, the second run is always a more challenging line, Larsson said. This double-shot extreme ride will get your blood pumping, so it's best to be physically fit and on top of your game.)
PLENTY OF LATE-SEASON GROUP DEALS
Whitewater Rafting, LLC, has group packages for eight to 10 people. These trips are popular with Boy Scouts, Girl Scouts, church groups, day camps, school groups, bachelor/bachelorette parties, and as family reunion activities or corporate team-building adventures. The company also offers customizable private rafting trips, and can accommodate up to 168 guests in a single launch with up to four launches in one day, according to the company's website. Whitewater Rafting, LLC, is the largest rafting firm in the area and is consistently rated as the top outfitter.
Larsson said is a 20 percent discount for groups of 15 or more people, and a 10 percent discount for groups of eight or more. (This typically applies to the half-day and full-day trips.) The company also offers specials for non-profit organizations. Military personnel and their entire party receive 10 percent off. Anyone looking for a group package should call the company directly, she said.
She said the average family size is about four people, so vacationers may share a raft with one or two other families. The minimum age is 5 year old for half-day water flows. Children as young as age 2 can participate in a scenic float with parental supervision. The Short and Mild trip is popular with families with infants or toddlers. Fit and physically able seniors rave about the half-day scenic float, she said.
"The Short and Mild rafting trip has easy, Class II rapids," Larsson said.
Glenwood Springs is a popular destination in the summer. The charming mountain destination has the popular Glenwood Cavern Adventure Park, the grave site of legendary Old West gunman Doc Holliday, and a revitalized downtown with plenty of dining and entertainment. Aspen, Snowmass, Woody Creek, Ashcroft, Marble and Carbondale are all nearby day trips.
Disclaimer (From company website): Please note that any and all discounts, including group rate discounts, are by request only and are not automatic. Just mention group rates to us when booking over the phone, at the register, or using our online system. Discounts are not available after purchase.